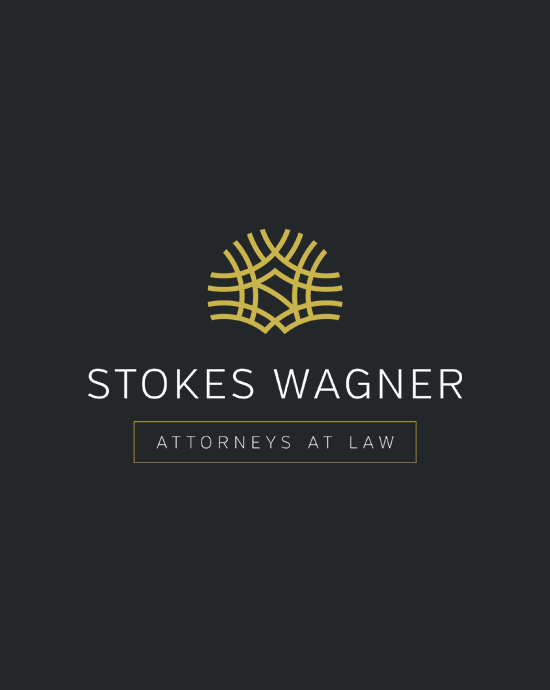 Mikaila Hernandez
Law Clerk, San Diego, CA
Formerly: Server, Front Desk
Education
B.S., Radio-Television-Film, University of Texas at Austin.
I grew up in the borderlands of El Paso, TX, and Cd. Juárez, MX. Seeing both sides helped me recognize early on that divisions are manufactured and carry many opportunities to be bridged and reshaped. Coming to the legal field has helped me serve my community by facilitating common understanding among people with different viewpoints and making complicated legal concepts accessible to those who have otherwise been left out of the conversation.
At Stokes Wagner, I get to work with and learn from experienced professionals who value every team member's contributions. We utilize the collective knowledge of the team to form the most effective legal strategy for our clients. Although legal research and writing are my strong suits, my favorite part of the job is breaking down complex legal requirements for our clients so that they can provide the best service and hospitality to their guests and employees. I used to work in a hotel, a spa, and restaurants, so working directly with clients in the hospitality field is familiar and enjoyable.
Outside of the firm, I help build community support systems through mutual aid, activism, and education. When I'm not studying or working, I love hiking in the mountains, surfing in the ocean with my husband, or talking to the hummingbirds and butterflies in my garden. My 12-year-old dog and 3-year-old cat both have mommy attachment issues, which I secretly love.
On September 8, 2020, The San Diego City Council passed two ordinances to protect vulnerable workers amidst the pandemic, effective immediately. The COVID-19 Supplemental Paid Sick Leave Ordinance requires large companies employing more than 500 workers to provide supplemental paid sick leave for employees. The COVID-19 Building Service and Hotel Worker Recall Ordinance requires commercial property businesses, hotels, and event centers to recall laid-off employees by seniority when business activity resumes and to retain employees in the event that the business changes ownership during the pandemic.
Supplemental Paid Sick Leave
The COVID-19 Supplemental Paid Sick Leave Ordinance is meant to assist those workers left without the paid sick leave benefit under the federal Emergency Paid Sick Leave Act, which exempts employers with 500 or more employees from coverage. Several employer exemptions are provided, including emergency responders, healthcare providers, global delivery services, governmental agencies, and employers that provide at least 160 hours of annual paid leave. "Covered Employers" under Section 5110(2)(b) of the federal Families First Coronavirus Response Act ("FFCRA") are likewise excluded for purposes of this ordinance.
Full-time employees are entitled to 80 hours of paid sick leave, while part-time employees are entitled to the average number of hours they normally work over a two-week period, not to exceed $511 per day. An employee may request time off to care for themselves, a family member, or a household member for COVID-19 related reasons and may elect for intermittent increments of one-hour. An employer may not require documentation of the employee to use supplemental paid sick leave and may not retaliate against an employee for requesting or using supplemental paid sick leave.
The ordinance is in effect until December 31, 2020, unless otherwise extended by City Council, or unless the FFCRA is extended by Congress, in which case, the ordinance will remain in effect as long as the FFCRA is in effect.
Recall and Retention
The COVID-19 Building Service and Hotel Worker Recall Ordinance seeks to ensure that workers in the building service, hospitality, and travel-related industries who have been discharged, laid off, or furloughed enjoy a right to their previous jobs when business activity resumes in order to aid economic recovery and reduce the demand on city-funded social services.
Employers must offer its laid-off employees, in writing, all jobs which the employee is qualified for, with preference given to employees with the greatest length of service. A laid-off employee has 3 business days to respond to the offer. Laid-off employees include those who were laid off on or after March 4, 2020, due to a government shutdown order, lack of business, a reduction in force, or any other economic, non-disciplinary reason. The ordinance requires that laid-off employees be employed for six months or more in the 12 months preceding March 4. For event center employees, the requirement is reduced to three months or more. Laid-off employees do not include managers, supervisors, or confidential employees.
An employer is also required to maintain records pertaining to the recall requirements of each laid-off employee for at least 3 years. Employers subject to the recall ordinance are hotels with more than 200 rooms, privately-owned event centers larger than 50,000 square feet or 5,000 seats, and commercial properties with at least 25 janitorial, maintenance or security service employees.
The retention section of the ordinance applies to commercial property businesses and hotels that change ownership during the pandemic. The ordinance requires the original employer to provide the successor business employer with a list of eligible employees within 15 days of the transfer and to hire from that list for at least 6 months after the transfer. The successor employer must make offers to eligible employees for a 90-day transition period, in which employees can generally only be dismissed for cause, with some exceptions. At the end of the transition period, the employer must provide a written performance evaluation for each eligible employee and consider offering continued employment to those with satisfactory performance.
Eligible employees include those who have worked for the original employer on or after March 4, 2020, for 6 months or more, and prior to the execution of the change in ownership. Managers, supervisors, and confidential employees are ineligible.
The ordinance is in effect for 6 months unless California Assembly Bill 3216 is chaptered, in which case, it will be repealed on January 1, 2021, unless extended by resolution by City Council.
For the full text of the Supplemental Paid Sick Leave Ordinance, click here. For the full text of the Building Service and Hotel Worker Recall Ordinance, click here.
For a printable PDF of this article, click here.
THIS DOCUMENT PROVIDES A GENERAL SUMMARY AND IS FOR INFORMATIONAL/EDUCATIONAL PURPOSES ONLY. IT IS NOT INTENDED TO BE COMPREHENSIVE, NOR DOES IT CONSTITUTE LEGAL ADVICE. PLEASE CONSULT WITH COUNSEL BEFORE TAKING OR REFRAINING FROM TAKING ANY ACTION.
Unlimited vacation policies have gained popularity in recent years, both with employees and employers. These policies allow employees can take as much time off as their responsibilities allow, and relieve employers of the administrative burden of tracking PTO accrual, use, and payout. Even more attractive to the employers is the proposition that an unlimited PTO policy avoids the requirement of paying out accrued but unused PTO at the end of employment. For traditional PTO accrual policies, earned vacation is considered wages, and Labor Code Section 227.3, requires an employer to payout earned but unused vacation time upon separation. In contrast, under unlimited PTO policies, employees do not accrue and "bank" vacation hours to use later; rather they are entrusted to take time off at their election, so long as they complete their work and perform as expected.
On April 1, 2020, a California Court of Appeal for the first time addressed unlimited PTO policies, clarifying the payout requirement under Labor Code Section 227.3. In McPherson v. EF Intercultural Foundation, Inc. three exempt employees sued their employer for unpaid vacation wages that were not paid out upon separation. The employer described its vacation policy as "unlimited," but it was neither conveyed as unlimited to the plaintiffs, nor was it unlimited in practice. EF impliedly limited the time available for vacation approval to no more than six weeks and never formalized the "unlimited" policy in writing. This resulted in the employee plaintiffs taking less vacation time under an "unlimited" policy than other employees under a traditional accrual policy.
The court found that EF could not avoid section 227.3 by leaving its vacation policy "undefined." Based on the particular facts of the case, section 227.3 indeed applied to EF's purported "unlimited" paid time off policy. Simply calling a paid time off policy "unlimited" while in practice limiting the amount of vacation an employee can take does not absolve the employer of the vacation payout requirement under section 227.3. In effect, EF's vacation policy robbed employees of their end of employment payout. It is important to note that the decision is narrowly tailored to EF's vacation policy and does not necessarily apply to all legitimately unlimited vacation policies. Employers should examine their vacation policies in practice and in effect to determine whether their policies are legitimately unlimited. Fortunately, the court provided guidance on what may constitute a valid unlimited time off policy that does not violate section 227.3.
An unlimited paid vacation policy should:
Be in writing;
Clearly provide that employees' ability to take paid time off is not a form of additional wages for services performed, but perhaps part of the employer's promise to provide a flexible work schedule – including employees' ability to decide when and how much time to take off;
Spell out the rights and obligations of both employee and employer and the consequences of failing to schedule time off;
In practice allow sufficient opportunity for employees to take time off, or work fewer hours in lieu of taking time off; and
Be fairly administered so that it neither becomes a de facto "use it or lose it policy" nor results in inequities, such as where one employee works many hours, taking minimal time off, and another works fewer hours and takes more time off. While these are helpful suggestions from the Court, they likely come in dicta which is not controlling law. Nevertheless, employers using or considering using unlimited PTO policies should review their policies and consult with counsel to ensure they align with the holding in McPherson.
For a printable PDF of this article, click here.
THIS DOCUMENT PROVIDES A GENERAL SUMMARY AND IS FOR INFORMATIONAL/EDUCATIONAL PURPOSES ONLY. IT IS NOT INTENDED TO BE COMPREHENSIVE, NOR DOES IT CONSTITUTE LEGAL ADVICE. PLEASE CONSULT WITH COUNSEL BEFORE TAKING OR REFRAINING FROM TAKING ANY ACTION.
On June 5, 2020, CAL-OSHA released non-exhaustive guidelines for reopening hotels, lodging, and short-term rentals. Reopening processes should begin no sooner than June 12, 2020, subject to local county health officer approval. Properties with large meeting venues, banquet halls, or convention centers are advised to keep those areas closed until further approval. Property managers and other rental unit owners and operators must only rent unoccupied units and cannot rent rooms or spaces within an occupied residence at this time.
It is critical that employers have a worksite specific plan in place not only to prevent infection but also to identify potential cases of COVID-19 in order to intervene and halt the spread of the virus quickly. CAL-OSHA offers a broad range of recommendations:
Train employees on the proper use of face coverings and ensure they are being worn when they are on the property and during the temperature screening prior to an employee's shift.
Allow employees to perform their own temperature checks at home.
Provide PPE rather than requiring employees to provide their own.
Prohibit employees from sharing PPE.
Service rooms only when guests are not present.
Allow more time for attendants to clean rooms without any loss of pay to account for the additional necessary steps to clean and disinfect.
Perform baggage deliveries when guests are not in their rooms, whenever possible.
Circulate air within guest rooms and throughout the property as much as possible via open windows or air filtration fans.
Screen guests upon arrival and ask them to wear a face covering. Face coverings should be provided to guests who arrive without one.
Use vacuums equipped with HEPA filters rather than brooms.
Avoid sharing phones, tablets, and other work equipment when possible. Thoroughly disinfect the front desk and any handheld devices provided to employees for their shift.
Equip workstations and help counters with hand sanitizer.
Remove reusable informational items from guest rooms such as magazines, menus, coupons, etc. Critical information should be electronically posted.
Leave rooms unoccupied for 24-72 hours between guest stays.
Close break rooms if employees are unable to socially distance.
Stagger employee arrival times and breaks to minimize traffic volume.
Require employees to avoid physical touching, such as handshakes, hugs, etc.
Limit the number of individuals riding in an elevator using signage.
Keep saunas, steam rooms, and hot tubs closed.
Follow the CDC's additional guidelines for visitor use of swimming pools.
Stokes Wagner will continue to monitor changes to COVID-19 public health guidance and keep you updated on the developments. For a printable PDF of this article, click here.
THIS DOCUMENT PROVIDES A GENERAL SUMMARY AND IS FOR INFORMATIONAL/EDUCATIONAL PURPOSES ONLY. IT IS NOT INTENDED TO BE COMPREHENSIVE, NOR DOES IT CONSTITUTE LEGAL ADVICE. PLEASE CONSULT WITH COUNSEL BEFORE TAKING OR REFRAINING FROM TAKING ANY ACTION.