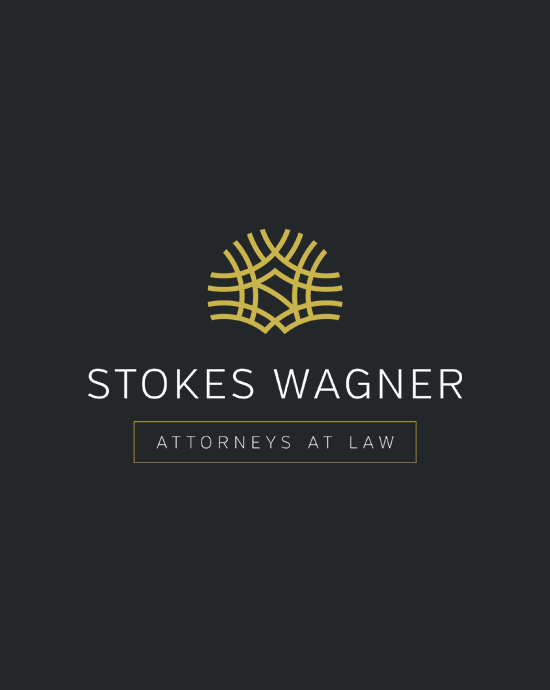 W. Baker Gerwig, IV
Associate Attorney, Atlanta, GA
Education
B.S., Biology, Washington College;
J.D., Vanderbilt University Law School.
I started my career as an assistant field scientist in several wildlife biology labs. I went to law school so that I could be more engaged with problem-solving in my community. I have always felt an urgent need to understand the nature of things—to cut to the heart of the issue—and law school equipped me with the analytical skills to do that for my community.
My career as an attorney began at a small law firm in Tennessee, where I represented employees in matters against their employers. That position taught me the ins and outs of employment law. Most importantly, I learned what mistakes a business could make to expose itself to liability.
Now, I'm proud to bring that knowledge and skillset to advise and defend employers. I believe in Stokes Wagner's client-oriented, collaborative, and proactive approach to employment law. My clients' issues are my issues. I believe in working tirelessly and performing excellently. This pursuit of excellence gets me out of bed in the morning, and I try to apply it to everything that I do.
Outside of the office, I enjoy sculpting, wildlife photography, and watching the Criterion Channel with my cats.
At the September 15 meeting, the Los Angeles County Board of Supervisors adopted a new policy that will affect hospitality businesses operating on Los Angeles County property. Policy 5.290 was recommended to the Board in a letter from the office of the County's Chief Executive Officer. The Policy affects how labor disputes are handled at "hospitality operations" on County-owned or operated properties. "Hospitality operators" is defined in the Policy to include hotels, restaurants, and hospitality/food concessionaires. The Policy will apply regardless of whether or not the entity conducting such operations has leased directly with the County or with the County's "lessee, licensee, or concessionaire." It also applies to subleases, sublicenses, assignments, and transfers.
Specifically, the Policy requires that hospitality operations on County property establish "Labor Peace Agreements." These are written agreements between a hospitality operator and a labor organization prohibiting the labor organization and its members from "engaging in picketing, work stoppages, boycotts, or other operational interferences" that would adversely impact the hospitality operation. While the Policy does not specify what, if anything, is required of hospitality operations as part of the Labor Peace Agreement, generally these Agreements require employers to: (1) not disparage the union and remain silent during organizing efforts and (2) not oppose the union's efforts to organize.
The Policy applies to any new, amended, or renewed leases, licenses, or concession agreements and applies throughout the duration of the agreement. A failure to enter a Labor Peace Agreement prior to entering a lease, license, or concession agreement on County property shall be considered a material breach of the agreement. Such a breach would allow the County to terminate the agreement for cause. Sample language for affected leases, licenses, or concession agreements attesting to the existence and enforcement of a Labor Peace Agreement is supplied in the text of the Policy.
For a printable PDF of this article, click here.
THIS DOCUMENT PROVIDES A GENERAL SUMMARY AND IS FOR INFORMATIONAL/EDUCATIONAL PURPOSES ONLY. IT IS NOT INTENDED TO BE COMPREHENSIVE, NOR DOES IT CONSTITUTE LEGAL ADVICE. PLEASE CONSULT WITH COUNSEL BEFORE TAKING OR REFRAINING FROM TAKING ANY ACTION.
Florida Governor Rick DeSantis has issued a statement that the State of Florida will appeal a recent preliminary injunction granted by US District Judge Kathleen Williams blocking the State from enforcing a recent law banning "vaccine passports" against Norwegian Cruise Line Holdings.
Norwegian recently resumed running cruises out of Florida on the condition that its passengers provide proof of vaccination against COVID-19. The law in question, SB 2006 (Fla. Stat. § 381.00316), took effect on July 1, 2021, and continues an executive order issued by the Governor in April of this year. It prevents "business entities" from requiring "patrons or customers to provide any documentation certifying COVID-19 vaccination or post-infection recovery to gain access to, entry upon, or service from" businesses, including charitable organizations and non-profit corporations, within the State. Penalties for violating the law issued by the Florida Department of Health can amount to as much as $5,000 per infraction.
Norwegian's vaccination policy has been a long time in the making. On March 14, 2020, the Center for Disease Control issued a No Sail Order in response to fears that COVID-19 outbreaks on cruise ships would be especially destructive. This Order was downgraded to a more relaxed Conditional Sail Order (CSO) on November 4, 2020. The CSO requires that cruise ships meet certain criteria before they resume voyages. One way for cruise ship operations to comply with the CSO is by attesting that 95% of crew members and volunteer passengers had been vaccinated against COVID-19.
Pursuant to this Order, which is the subject of separate litigation between the CDC and the State of Florida, Norwegian devised the vaccination policy which the State seeks to prevent. As the basis for her ruling, Judge Williams opined that Norwegian was likely to prevail on its claims that SB 2006 infringes on its First Amendment Rights and places an excessive burden on interstate commerce. Given the wide range of affected businesses and the high penalties associated with "vaccine passports" in the State of Florida, it is likely that SB 2006 will be the subject of further litigation. Notably, SB 2006 does not forbid employers from requiring their employees to produce proof of vaccination. Florida businesses concerned that their COVID-19 policies may be covered by the law should consult with legal counsel.
For a printable PDF of this article, click here.
THIS DOCUMENT PROVIDES A GENERAL SUMMARY AND IS FOR INFORMATIONAL/EDUCATIONAL PURPOSES ONLY. IT IS NOT INTENDED TO BE COMPREHENSIVE, NOR DOES IT CONSTITUTE LEGAL ADVICE. PLEASE CONSULT WITH COUNSEL BEFORE TAKING OR REFRAINING FROM TAKING ANY ACTION.
The Affordable Care Act requires covered employers to report that they offered minimum essential coverage to their employees by filing IRS Forms 1094-C and 1095-C. Until recently, the IRS offered "good-faith transition relief," which allowed businesses to avoid penalties related to the submission of incorrect or incomplete information in Form 1094-C and 1095-C filings, including missing or incorrect Taxpayer Identification Numbers (TINs), dates of birth, and other vital information. Under that policy, a business that submitted forms containing any incorrect or incomplete information could avoid penalties simply by demonstrating to the IRS that it had made a "good-faith" effort to comply with ACA regulations when furnishing the forms to individuals and filing with the IRS.
The 2020 ACA reporting season was the last season in which the IRS offered good-faith relief. In its absence, errors carry a more significant risk of resulting in penalties for businesses. The basis for IRS penalties is the same in the absence of good-faith relief, but there is now an increased burden on employers to document their attempts to prevent and correct filing errors in order to avoid the penalties. However, despite the unavailability of the broad protections provided by good faith relief, not every type of filing error will result in automatic penalties.
Although the IRS will no longer offer "good faith" relief for errors involving missing TINs or TIN/name mismatches, it will provide "reasonable cause" relief. To benefit from this policy, an employer must show that the mismatch is not due to the employer's own mistake or neglect. The IRS may waive penalties entirely where the error is due to factors beyond the employer's control, such as an employee providing false or incorrect information. Because of this, it is very important that employers take affirmative steps to ensure accuracy and correct mistakes. In the event of an error, employers should first check their employee records to ensure that the relevant employment documents match (i.e., mismatches are not the result of clerical errors), and then contact the employee(s) to make the required "solicitations" for the correct information. If the IRS sends a penalty notice, it will be important for employers to show that they took diligent steps to correct any issues, and that it documented those steps to establish that any error was not due to anything within the employer's control.
Note that, although similar, this process is unrelated to the SSA's mismatch notices, which this article does not address. Employers who encounter mismatches or receive error notices from either the SSA or the IRS should consult with counsel for specific guidance on how to remediate the errors and avoid penalties.
For a printable PDF of this article, Click Here.
THIS DOCUMENT PROVIDES A GENERAL SUMMARY AND IS FOR INFORMATIONAL/EDUCATIONAL PURPOSES ONLY. IT IS NOT INTENDED TO BE COMPREHENSIVE, NOR DOES IT CONSTITUTE LEGAL ADVICE. PLEASE CONSULT WITH COUNSEL BEFORE TAKING OR REFRAINING FROM TAKING ANY ACTION.